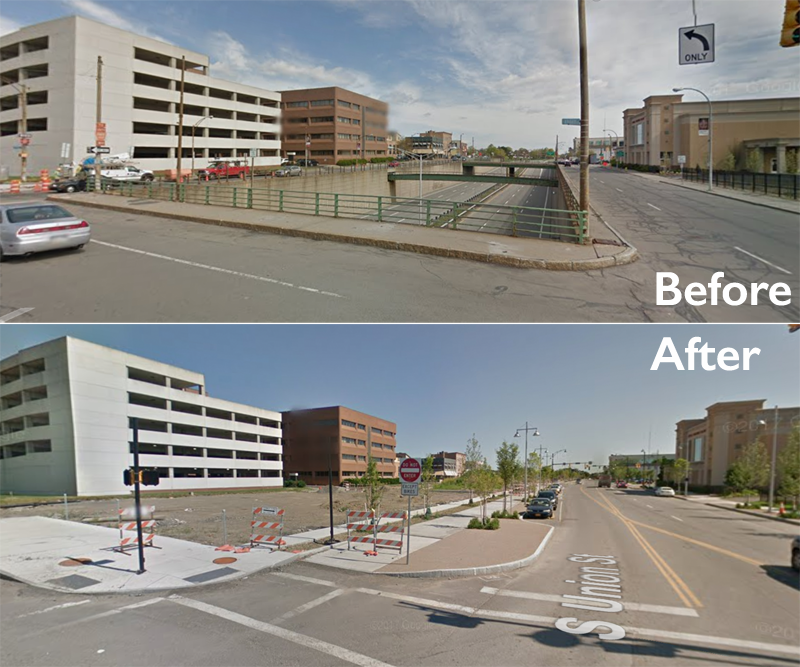 By Rayla Bellis
Rochester, NY, has completed the Inner Loop East highway removal project, bringing the city one step closer to a more vital and connected downtown.
Constructed in the 1960s, the Inner Loop has long served as a barrier between the city center and surrounding neighborhoods, acting as a moat around the downtown core. The removal project, which the city completed in late 2017, involved filling in two-thirds of a mile of the old highway trench to set the stage for future development and a more connected street grid
The project has opened up six acres of land for new development, and Rochester Mayor Lovely Warren has already endorsed three proposed development projects. The largest development is a mixed-use "Neighborhood of Play," which will include an expansion of the existing Museum of Play, retail, housing, and a hotel. The other two endorsed projects include a residential building with below-market apartments adjacent to two housing projects already under construction by the same developer, as well as a pair of four-story buildings with housing, retail, and offices.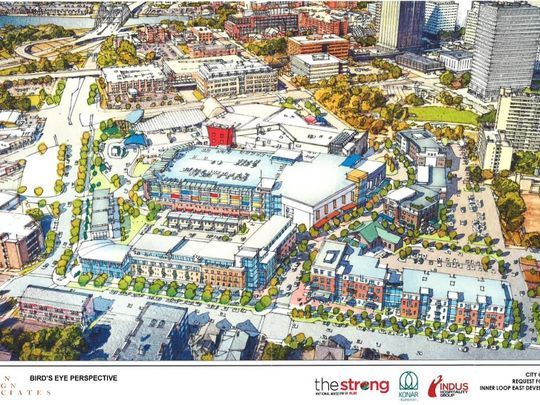 Rochester is one of many cities grappling with the challenges posed by urban freeways constructed through downtowns in the 1950s and 1960s, but it has been a leader in successfully removing one. The city was able to complete the $22 million project thanks in large part to a TIGER grant in 2013, which SSTI has written about previously. Rochester had applied twice unsuccessfully for federal funds, but then pledged to invest $2 million to develop a plan and create preliminary engineering documents, demonstrating the City's commitment to the project.
Other cities are looking at lower-cost strategies to reconnect and revitalize urban neighborhoods divided by highways. In New Orleans, FHWA funded a revitalization study identifying ways to remove parts of Interstate 10, which bisects the historic Tremé neighborhood, but high costs stalled the initiative. The city has turned to shorter-term solutions in the meantime, opting to reclaim space beneath the expressway for small businesses, nonprofits, and other installations in hopes of reactivating the nearby neighborhoods.
Smart Growth America recently assisted MnDOT in an ongoing effort to identify community-driven strategies to reconnect neighborhoods divided by I-94 in St. Paul and Minneapolis. And the New York State DOT continues to consider options for removal of the aging I-81 viaduct in Syracuse amid ongoing debate between community residents, business groups, and elected officials.
Rochester's experiences and success in competing for federal funding could provide a helpful model to these and other cities grappling with similar issues, especially as the city starts to reap the benefits of the new development that will replace the Inner Loop.