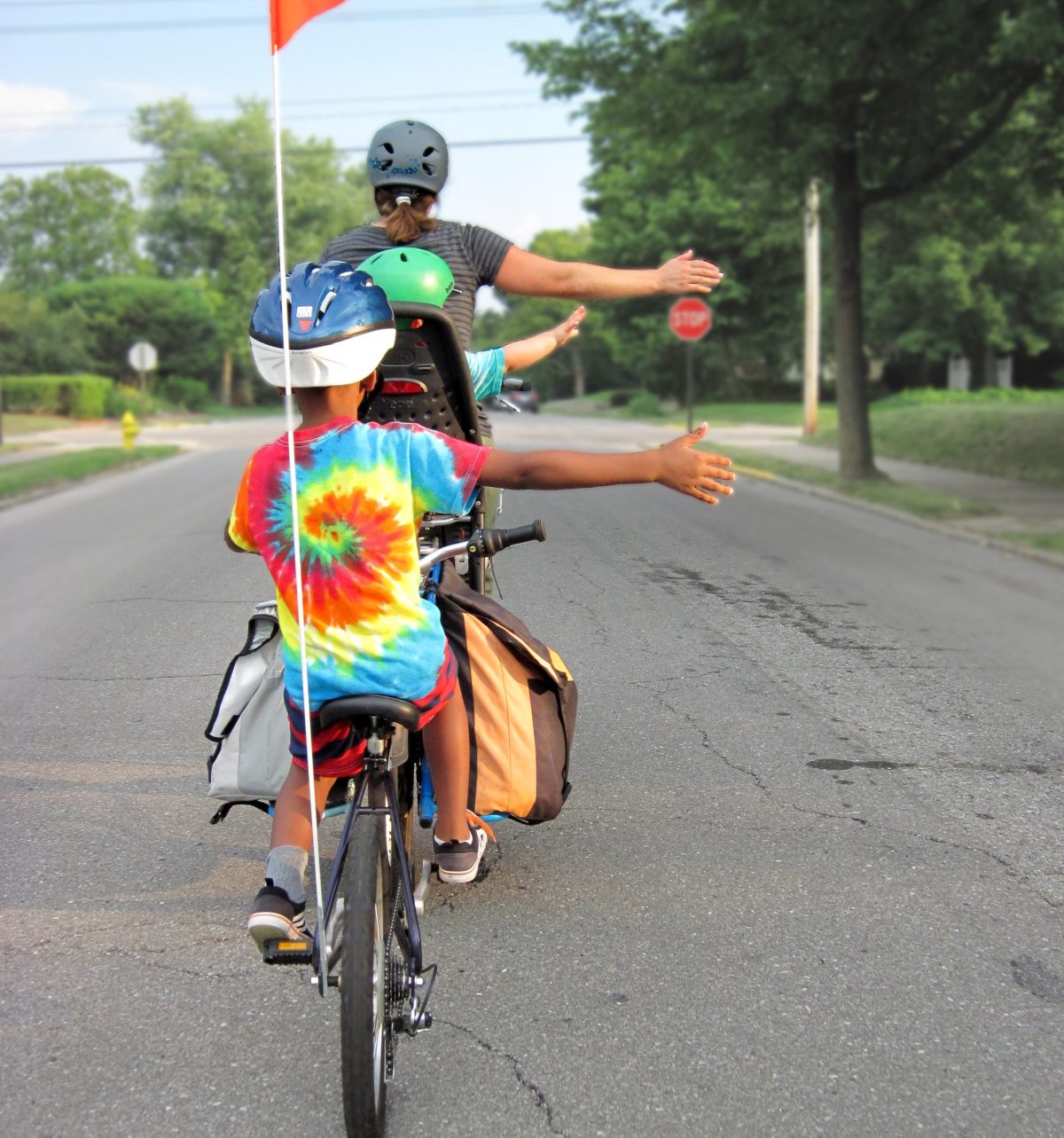 By Rayla Bellis
Smart Growth America recently released a new report, The State of Transportation and Health Equity, a field scan looking at the intersection of transportation and health equity in the U.S. today. The report summarizes lessons based on interviews with 92 experts working across disciplines at the local, state, and federal levels across the country. It identifies the biggest challenges to health equity facing our transportation system and strategies to address them.
Research continues to show that transportation has profound impacts on health, both positive and negative. Historically, transportation investments have played a role in perpetuating geographic and racial health disparities: disparities in access to economic opportunities, healthy food, healthcare, and physical activity, as well as disparities in exposure to traffic crashes, pollutants, and other harmful impacts. The report argues that transportation decision makers can, and should, play a crucial role in reducing health disparities moving forward.
The report includes recommendations for a variety of stakeholders and decision makers with a role to play in this area. Key recommendations for transportation officials include:
Reframing transportation conversations around the values of residents, particularly those that have been underserved
Allocating funding and other resources equitably at all levels of government
Improving the diversity of transportation leadership
Prioritizing historically underrepresented communities in decision making
Coordinating more effectively with decision makers in health, housing, and planning to address health disparities holistically
Working with other agency partners to pair transportation investments that increase land value in communities with policies to prevent displacement of existing residents
The report did not directly survey existing policies among transportation agencies. However, it is worth noting that while a number of agencies have made strides in putting greater focus on health and equity in high-level policy and planning, significant work is still needed to bring underserved communities into decision-making in a meaningful way and bring those needs to the forefront in funding and project development decisions.
Smart Growth America hosted a webinar about the report on Thursday, January 23, at 2:30 p.m. EST.
Photo Credit: Mark Stosberg on Unsplash, unmodified. License