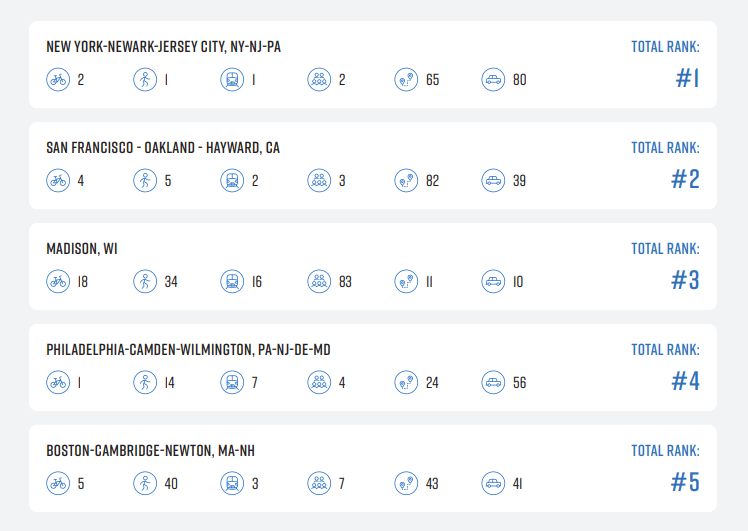 By Saumya Jain
For the longest time we've relied on the Highway Performance Monitoring System for understanding travel patterns and estimating vehicle miles of travel. But these estimates often have not been very accurate because of inadequacies in data collection. Big data is providing more precise and more complete information that can be used for both planning and seeing the impacts of policy. In a new report, StreetLight Data, a leader in the transportation big data field, is showing us how it's done.
Most of the annual average daily traffic (AADT) counts that the HPMS estimates rely on are updated only every three to six years, and counts are only available for State Highways or Local Federal-Aid roads, leaving out local roads. In recent years, with the use of location-based services, on-ground counters, navigation-GPS data, etc., companies such as StreetLight have strengthened and validated their data collection through strong regression models. They now have the ability to provide AADT, AAHT, and MADT estimates for most of the streets in the U.S. and Canada, including local streets. This data can be used to perform origin-destination analysis, link analysis, and understand regional travel patterns. Using their online platform, one can get traffic volumes and VMT estimates for particular road segments and regions, as well as land-use specific VMT estimates.
The biggest strength of using big data is that it can be continuously updated. StreetLight updates their traffic count estimates on a monthly basis, which opens the possibility of comparing travel patterns between months, seasons, or consecutive years. Due to lack of reliable data, this has not been possible in the past and can now be used to evaluate and rethink transportation decisions without waiting for years to get updated traffic data.
StreetLight's new report compares the nation's 100 most populous metro areas on carbon VMT, mileage of bike and pedestrian commuting, and a few other variables. With this report, StreetLight Data intends to help planners and designers better understand the impact of their transportation and land use policies on the environment. Although the mileage rankings are based on indexed values and not actual measurements based on 100% of the region's movement, it can be a good starting point for regions to understand if they need to take a closer look at their travel patterns and employ big data solutions in combating transportation issues.
Photo Credit: StreetLight