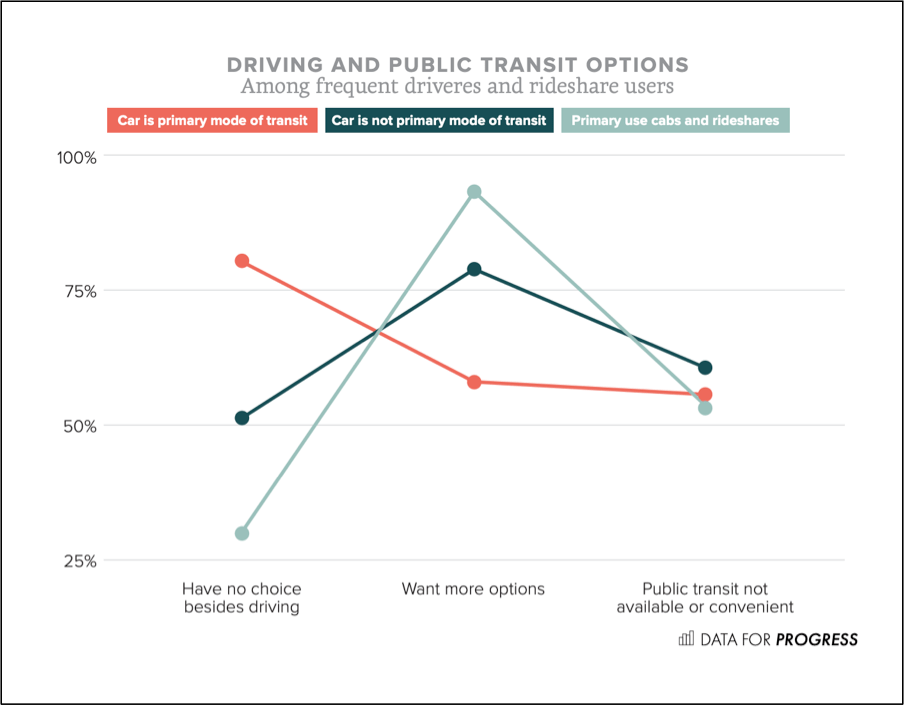 By Rayla Bellis
Polling data collected in November and released in March by Data for Progress, Transportation for America, TransitCenter, and other partners show voters want better transportation options across geographic and party lines. The results indicate that a majority of voters wish they had alternatives to driving, support improving public transit, and want government to fix existing roads before building new ones. While COVID-19 has upended daily life, the results help paint a picture of the transportation system Americans want to see.
YouGov Blue administered the online survey on behalf of the partners above and received 1,029 U.S. voter responses. The researchers weighted the results to be representative of U.S. voters by age, race/ethnicity, sex, U.S. Census region, and 2016 Presidential vote choice.
The results indicate broad support for improved public transit. Across the full sample, 66 percent of voters believe their own communities would benefit from expanding public transit, and 77 percent believe the U.S. overall would benefit. While this support is unsurprisingly strongest among Democrats—90 percent agree that the U.S. would benefit—Republicans also showed strong support, with 65 percent agreeing that the U.S. needs better public transit. Further, the results show voters (including 35 percent of Republicans) were willing to pay for transit, even by increasing taxes or fees.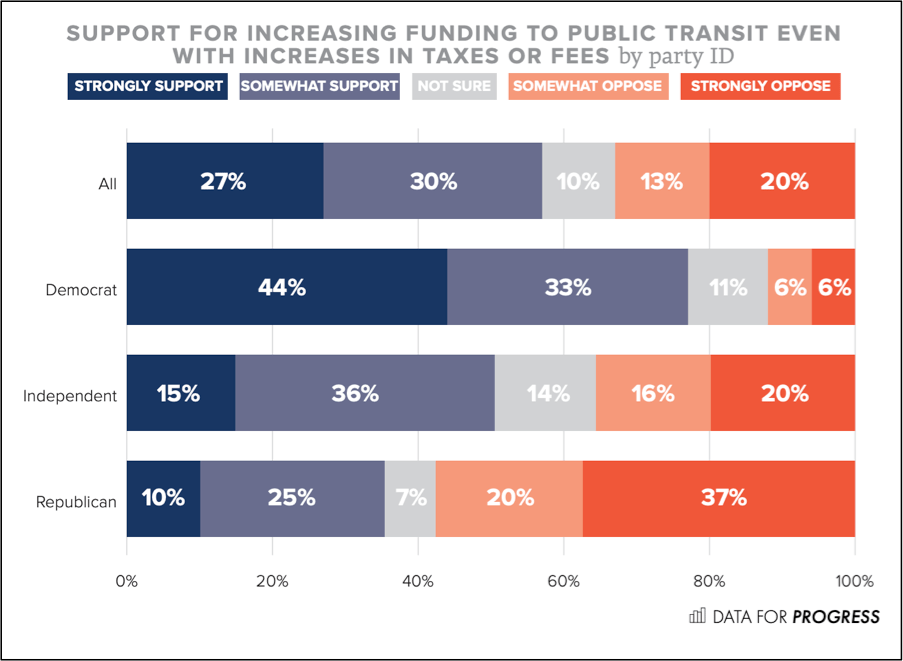 The results also indicate that 80 percent of voters who reported a car was their primary mode of transportation agreed that they have "no choice" but to drive as much as they do. Just over half of those respondents reported wishing they had more transportation options, and about the same share said public transit was not convenient for meeting their needs.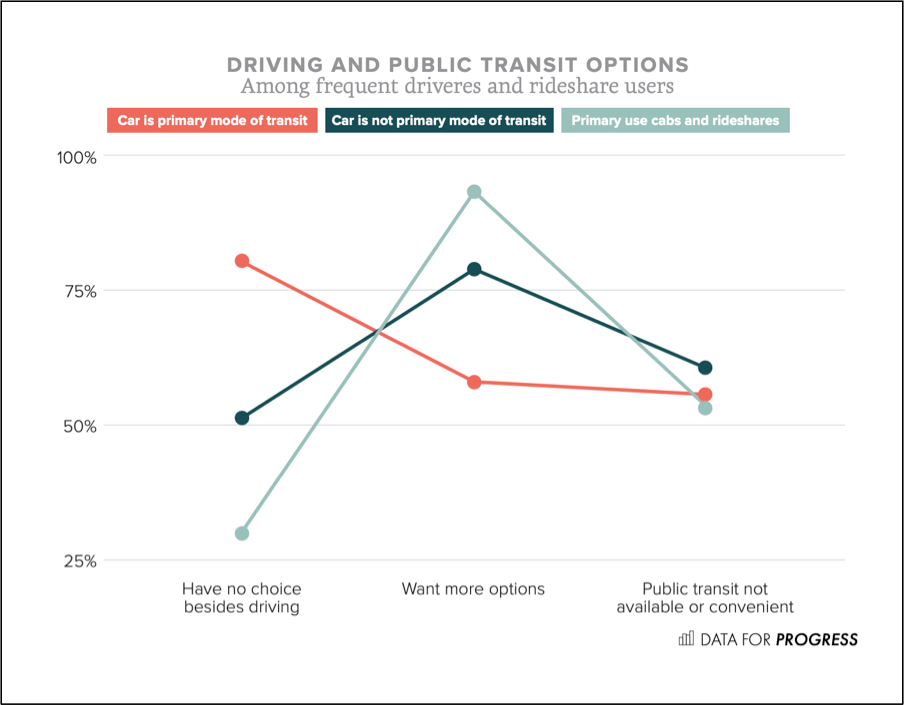 Finally, the results show consistently high support across geographic and party lines for maintaining existing roads before expanding capacity. For example, 61 percent of all voters surveyed (including 61 percent of Democrats and 63 percent of Republicans) supported a 10-year moratorium on all new highway construction.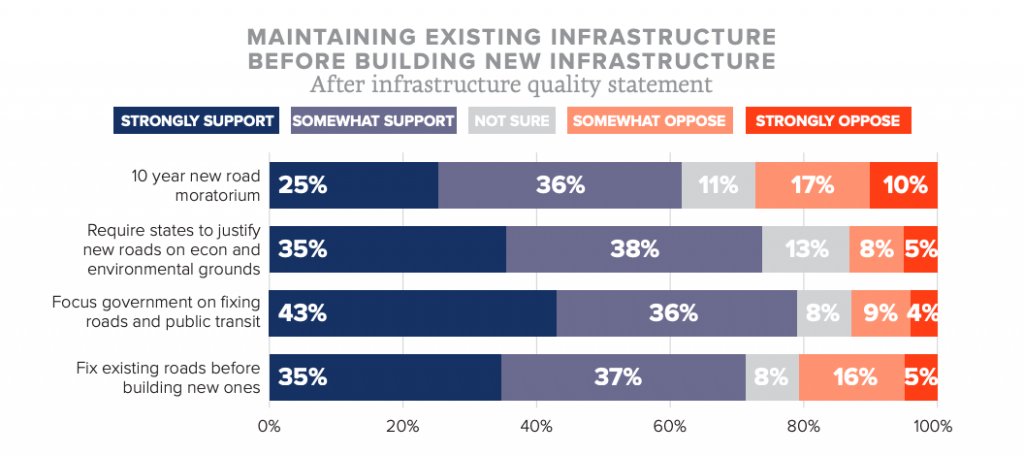 Photo Credit: Data for Progress