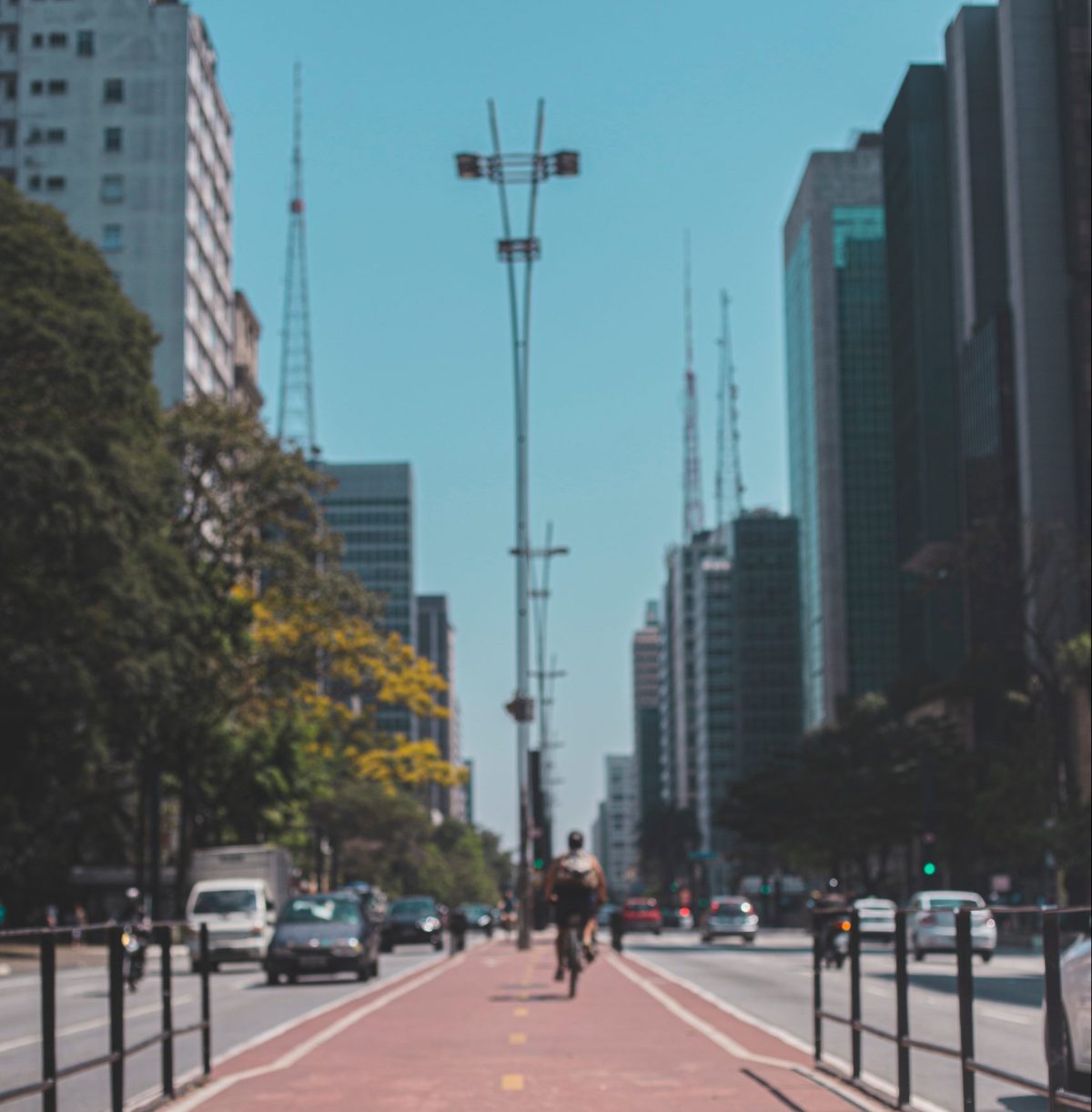 By Robbie Webber
Cities across the country are restricting motor vehicle use on some streets and reallocating road space to give residents more space to move by foot and bicycle while still maintaining appropriate distancing during the COVID-19 pandemic. From New York to Burlington, VT, cities large and small are trying to give people safe places to be outside, a benefit to both mental and physical health.
With most businesses shut down, schools closed, and states under stay-at-home orders, city streets in many parts of the country are all but empty. But bicyclists and pedestrians are still out, either to get to essential jobs and errands, or just to get some much-needed exercise and stress relief. However, many cities are finding that residents using active transportation face two problems: drivers speeding on the empty streets and insufficient space to stay six feet apart on sidewalks, paths, and trails. Popular places to walk, run, and bike—often vital transportation corridors for those not driving—are suddenly much too narrow for those who want and need to use them.
In response, many cities are making extra space for active transportation by closing streets to all-but-local vehicles, using parking lanes in empty business districts, restricting motorized traffic on park roads, and erecting temporary lane markers for biking and walking areas where capacity for cars is suddenly abundant.
Cities adopting these policies range from major population centers—New York, Boston, Oakland, Minneapolis—all the way down to Madison, WI; Des Moines, IA; and Burlington, VT. The list is ever-changing and growing by the day. The National Complete Streets Coalition has compiled a database of changes that cities are making to transportation policies in reaction to the pandemic—including transit changes, public spaces, and street uses. And a transportation researcher at the University of North Carolina is also crowdsourcing policies and actions from around the world.
Toole Design Group held a webinar to help city staff and advocates sort through both how to create space and the factors to consider, such as the possibly increased need for pick-up and loading zones in areas where businesses remain open, how to create a useful network of safe corridors, and where speeding has been a problem and might merit traffic calming. That webinar is available for those who might still be debating changes to roadways.
Whether these new allocations of public space will continue after the economy comes back, the current lack of regular motor vehicle traffic is an opportunity to give a little extra space to residents desperate to get out of the house.
Photo Credit: Dalila Dalprat via Pexels, unmodified. License