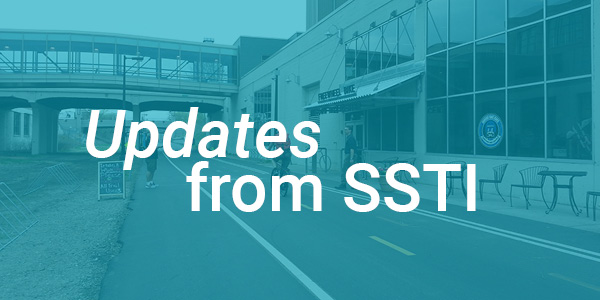 2020 Community of Practice Meeting
In a regular year, we would be announcing the dates of our Community of Practice (COP) Meeting. These meetings―focused on best practices and providing a space for DOT leaders to network and speak openly―are a highlight of our year. 
Of course, 2020 is no normal year. We are excited to soon announce more information about a virtual version of our COP. We hope to make this event everything you have come to expect from our COP meetings, as community is important now more than ever. You can learn more about our recent COP events here, including access to the briefing book and resources. 
We've launched a new website!
We've designed our site to be simpler for our audience to navigate by focusing on how we work with state DOTs and municipalities across the country. Each of our focus areas―Innovative DOTs, Multimodal Access, Demand Management, Equity, and Environment ―highlights examples of our work. We have also compiled our work around accessibility analysis―a cornerstone of modern transportation decision-making―in one dedicated location.
To receive updates about our work and insights into the most important transportation news and best practices, be sure to follow us on Twitter, Facebook, and LinkedIn, as well as to sign up to receive our newsletter. 
As always, please reach out to us with questions or ideas for ways we might work together.