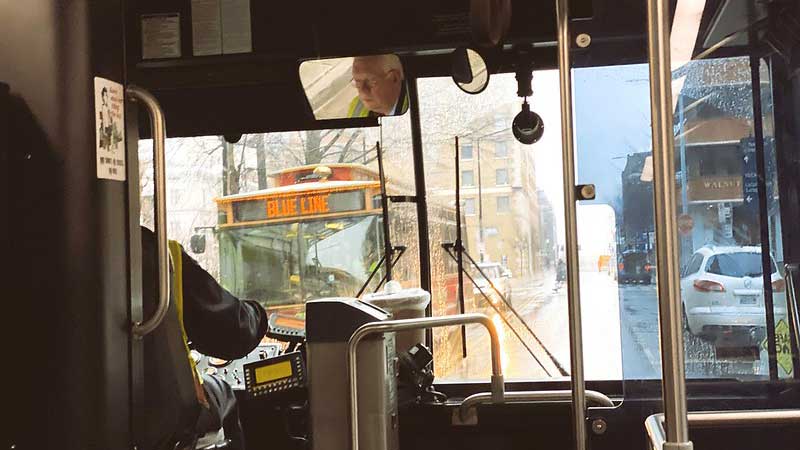 By Rayla Bellis
A recent Transit Cooperative Research Program report highlights adequate restroom access as a key safety and public health issue for transit operators, and a growing priority among transit agencies around the country. The report identifies the impacts of limited restroom access on transit agencies, operators, and the public, and outlines good practices and resources for improving access, largely focused on vehicle operators. This research is timely, as COVID has made restroom access more difficult and prompted transit agencies to look more broadly at working conditions for transit operators..
The authors–Robin Mary Gillespie, an adjunct associate professor with the City University of New York (CUNY) School of Labor and Urban Studies, and consultant Robbie Sarles–reviewed existing literature, collected surveys from 100 transit agencies, and conducted detailed interviews to identify the greatest concerns and practices that are already working for improving restroom access for transit operators.
The report identifies a significant movement among transit agencies to establish policies and practices that support employee health and comfort, but more progress is needed. The mobile nature of the workforce poses clear challenges: operators are often following tight service schedules, don't have access to adequate facilities for emergency stops along the route, and can face pressures to stay on schedule. Route design can also make restroom access difficult even between runs, as can inadequate restroom facilities at terminal locations.
It also highlights some ways transit agencies are already improving restroom access. For example, at the organizational level, agencies can establish clear written policies supporting adequate schedule layovers and unscheduled and off-property restroom use, and prohibit disciplinary action for restroom-related delays. They can designate a restroom coordinator on staff or otherwise dedicate staff time and resources to the issue.
The report also recommends developing databases of commercial and public restroom locations and adjusting routes as needed based on minimizing gaps in access. The authors recommend doing comprehensive analyses of the costs and benefits of adding facilities in specific locations, since adding high-quality temporary restrooms and modifying locations to better meet operator needs can often reduce dwell times between runs enough to outweigh the upfront costs.
Photo credit: Knoxville Area Transit via Flickr, unmodified. License