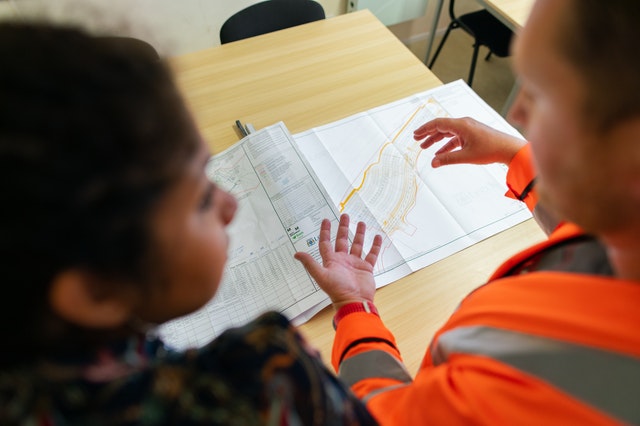 By Chris McCahill
When transportation agencies contract out for road projects and other services, they often bundle multiple projects together or include many aspects of a project into a single scope of work. Just like buying in bulk, this can help lower overall costs. But some are finding that it can also lead to less competition by squeezing out smaller minority- and women-owned businesses in favor of larger national and international firms.
A new study from Purdue looks at more than 5,000 projects in Indiana from 2008 and 2018 to understand how bundling affected the competition for contracts. Generally speaking, larger projects tend to get more bidders, according to the research. However, bundling projects together under a single contract has the opposite effect for most types of projects such as roads, bridges and small structures. The smallest traffic-related projects involving signals, markings, guardrails, lighting and ITS are the main exception. For other miscellaneous types of projects, there seems to be a sweet spot of three projects per bundle, which maximizes the number of bidders.
On road projects, for instance, as contracts grow from a single project to around 30 projects, the likelihood of getting five or more bidders drops from more than 50 percent to less than 20 percent and likelihood of getting just one or two bidders increases from around 10 to 35 percent. Keeping bundles within a single corridor or county, however, can help attract more bidders.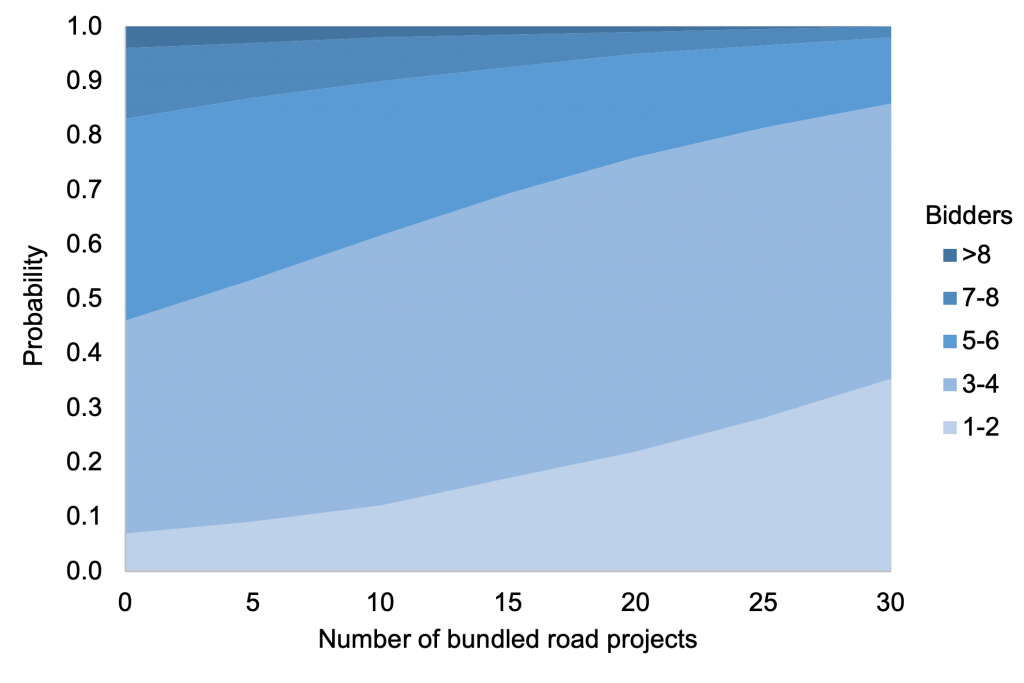 Keith Benjamin, the transportation director in Charleston, South Carolina, shared his experiences bundling—or unbundling—contracts for on-call services at SSTI's recent Community of Practice meeting. He emphasizes that asking firms to handle every aspect of a proposal means you are only going to attract the largest competitors. "I flipped the script and instead made it clear within our scope of work that firms could be selected based on their expertise in [one or more of] seven different areas," he explains. "That took the pressure off an up-and-coming woman-owned business or a minority-owned business that has a lot of great work going on but may specifically be in the public engagement space and say, hey that's the part that I want to sink my teeth into." It also helped correct some of the indirect ways the agency was exasperating equity issues, he adds.
In addition to being more equitable, offering smaller, more specialized contracts can help ensure that agencies are seeing fresh, new ideas—a lesson that applies to much more than just transportation projects. Agencies just have to be willing, in this case, to handle projects more on an individual basis and work with a wider range of contractors and consultants.
Photo credit: ThisIsEngineering via Pexels, unmodified. License