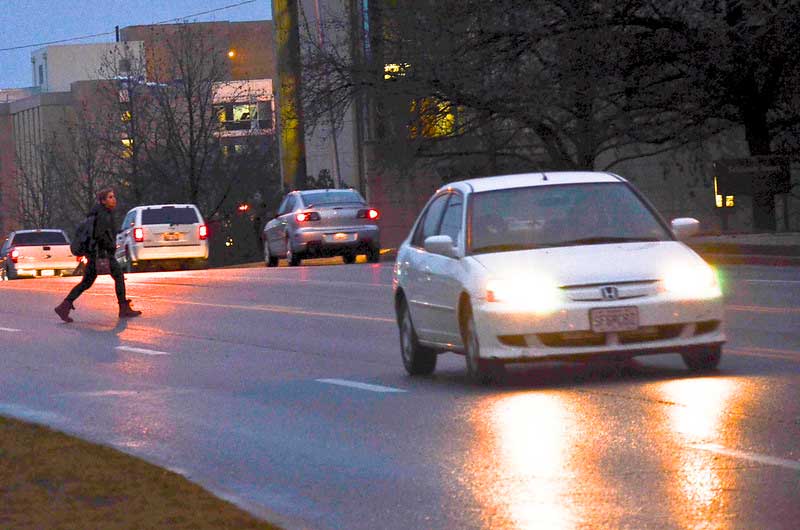 By Chris McCahill
Our unusual ways of life in 2020 might have drastically cut the number of flu-related deaths, but traffic safety was a different story. Even with fewer cars on the road, early reports from the National Safety Council (NSC) suggest traffic deaths spiked more than any single year in U.S. history. Traffic deaths increased by 8% to more than 42,000 in total and deaths per mile driven increased by a staggering 24%.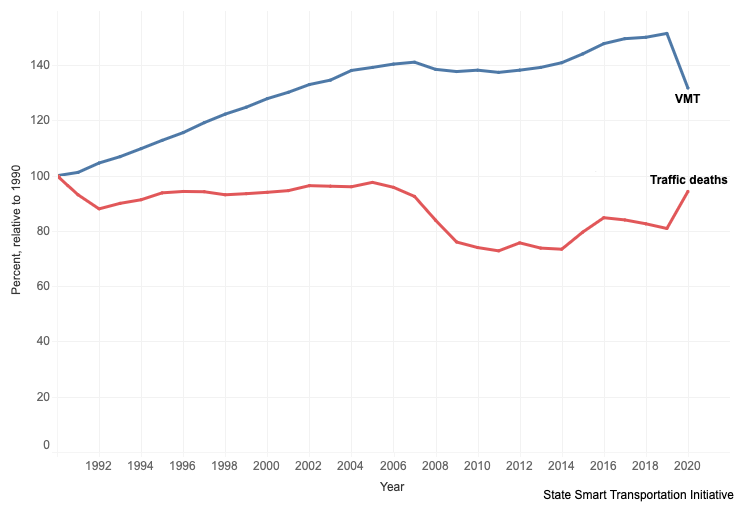 This might come as a surprise, since traffic fatalities usually rise and fall somewhat in step with vehicle miles traveled (VMT). But it became evident early in the year that lower levels of traffic created the perfect opportunity for speeding and careless driving.
While we shouldn't necessarily be planning for another year like 2020, it does offer some valuable lessons for how we think about safety and transportation planning in general, especially when it comes to traffic delay and congestion.
As we learned just a few weeks ago, VMT dropped by 13% overall last year, with some of the largest drops occurring on major highways that feed urban centers. This virtually eliminated gridlock on some busy highways. A new report from INRIX confirms that Americans spent 73% less time in traffic congestion over the course of the year. That is worth repeating: a modest drop in VMT was matched by a five-fold increase in unencumbered traffic flow.
This should have been a win-win, according to conventional wisdom. Research and transportation studies often equate traffic congestion with more crashes. But if crashes on open roads are much more likely to be fatal or cause serious injuries, as our first glimpse at 2020 seems to suggest, successful congestion relief efforts could present new challenges unless they are paired with deliberate safety improvements and traffic calming.
Another important consideration is that speed-related pedestrian deaths were on an alarming upward trajectory even before the pandemic, as the new Dangerous by Design report from Smart Growth America lays out. The number of people killed while walking increased 45% between 2010 and 2019. And while it is still too early to know who the victims of 2020 were and what factors were at play, more data could reveal that people who walk, people of color, and those in lower-income neighborhoods continued to suffer disproportionately.