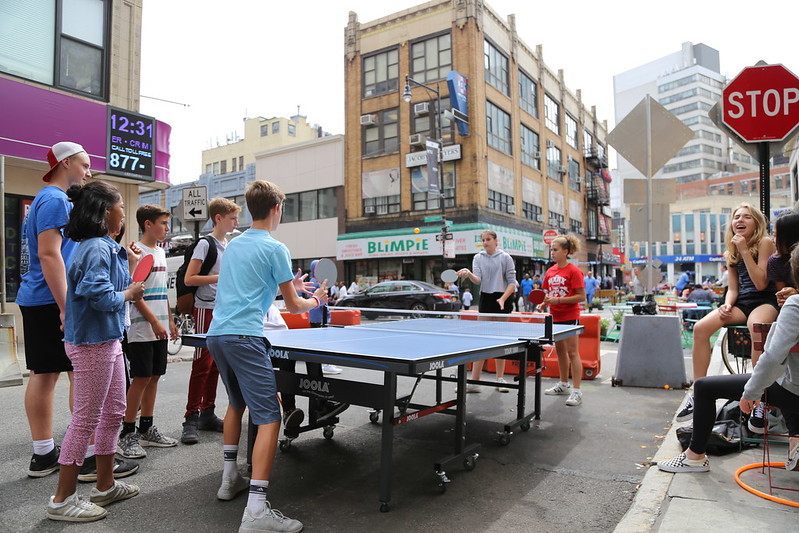 By Benito Perez 
There is a growing public clamor for better access by people to the places where they live, work, and spend their recreational time. However, a majority of transportation investments are spent on moving people through places, typically by driving. There is a change in the air, spurred by lessons learned from the COVID-19 pandemic and the response local communities provided through creative, quick-build solutions to improve multimodal community access. Recognizing the economic benefits, as well as major community, safety, and health improvements, more state DOTs are providing small community investments that are leading to  safer, inclusive streets. 
As part of their state's COVID-19 recovery plan, the Colorado DOT has been hard at work allocating and disbursing $31 million in competitive grant funding aimed at quick-build projects that revitalize Colorado's Main Streets. The grant program has two phases: 
Phase one focuses on improving user safety along urban arterials or main street corridors, especially for vulnerable users such as pedestrians, bikers, motorcyclists, transit users, elderly adults, and people with disabilities.

 

Phase two focuses on infrastructure projects that provide improved spaces for mobility, community activities and economic development.

 
Meanwhile, the Massachusetts DOT partnered with the philanthropic Barr Foundation to provide grant funding for municipalities to quickly launch or expand improvements to their streetscapes, curb spaces, and parking lots in support of public health, safe mobility, and renewed commerce in their communities. The Shared Streets and Spaces program is intended to foster municipal tactical urbanism, as a stepping stone to permanent changes aimed at Complete Streets. Projects have included shared streets, dining and retail areas, bus facilities, and safe routes to school investments. and safe routes to school investments. 
A key barrier most communities face is not creativity or drive for change, but resources and a flexible regulatory framework to conceptualize and realize quick-build Complete Streets solutions. State DOTs can jump in and provide a helping hand to stimulate this important work, leveraging their own resources to help foster tactical urbanism and further economic investment in local municipalities, and potentially inspiring more ingenuity among their peers across the U.S.  
Photo Credit: New York City Department of Transportation via Flickr, unmodified. License