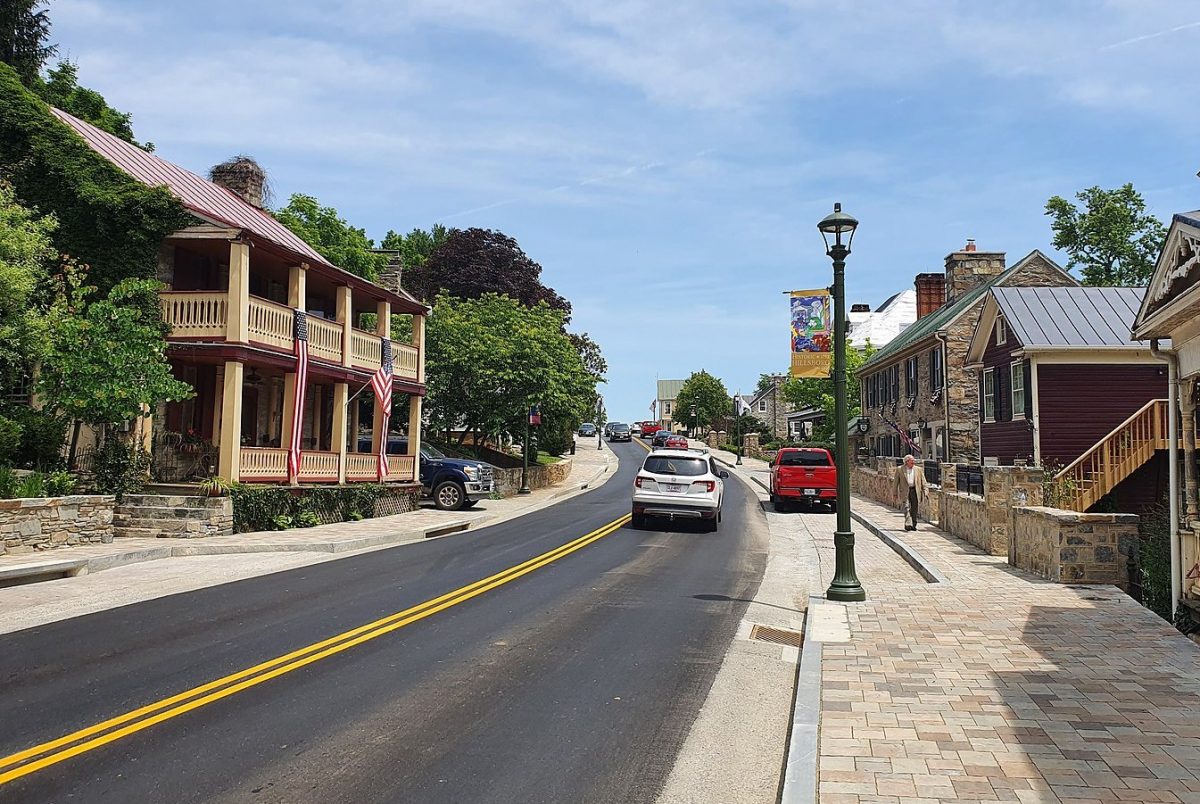 By Michael Brenneis
The town of Hillsboro, Virginia, is celebrating the reopening of its main street—Virginia State Route 9—after extensive reconstruction. The installation of sidewalks, crossings, parking, and traffic circles at either end of town has helped to slow traffic and restore a residential feel to this more than 200-year-old rural hamlet. A long list of other much-needed repairs raised the cost to nearly $34 million, much of which came from grants secured at considerable effort by elected officials and others, as was reported in the Washington Post.
Rather than build a bypass that might have shifted economic activity away from the town center, induce driving, and potentially cost more than $100 million, residents pushed for this reconfiguration. Their hopes that a more walkable main street would foster economic opportunity and transform the community seem to be playing out, as new businesses open and old ones expand. For DOTs, the shift from measuring performance in terms of car speed and throughput, to developing streets that better serve nearby residents, street users, and local communities is a transformative reform to traditional thinking.
The Hillsboro design included some decorative elements and materials that probably raised costs somewhat, and which may not be the best choices in other contexts. Others looking to adopt these transformations can probably reduce costs by taking a more stripped-down approach.
We've written about other agencies that are focusing on smaller, multimodal projects with more limited budgets to improve economic vitality and make places more inviting for people to shop, live, and build community. For example, with an estimated price tag of roughly $6 million, a MnDOT project in Hastings, Minnesota, adds roundabouts to calm traffic, and multi-use paths, medians, and other crossing enhancements to increase neighbors' access to schools and other services.
The time and effort it took to shepherd these changes through grants and bureaucracy can be insurmountable to some communities. Safety advocates are calling for default road designs that prioritize the safety of all users—inside and outside of cars—rather than relying on the herculean efforts of residents and other volunteers to push some DOTs away from car speed as a primary performance measure.
Photo credit: DanX on Wikimedia Commons, unmodified. License