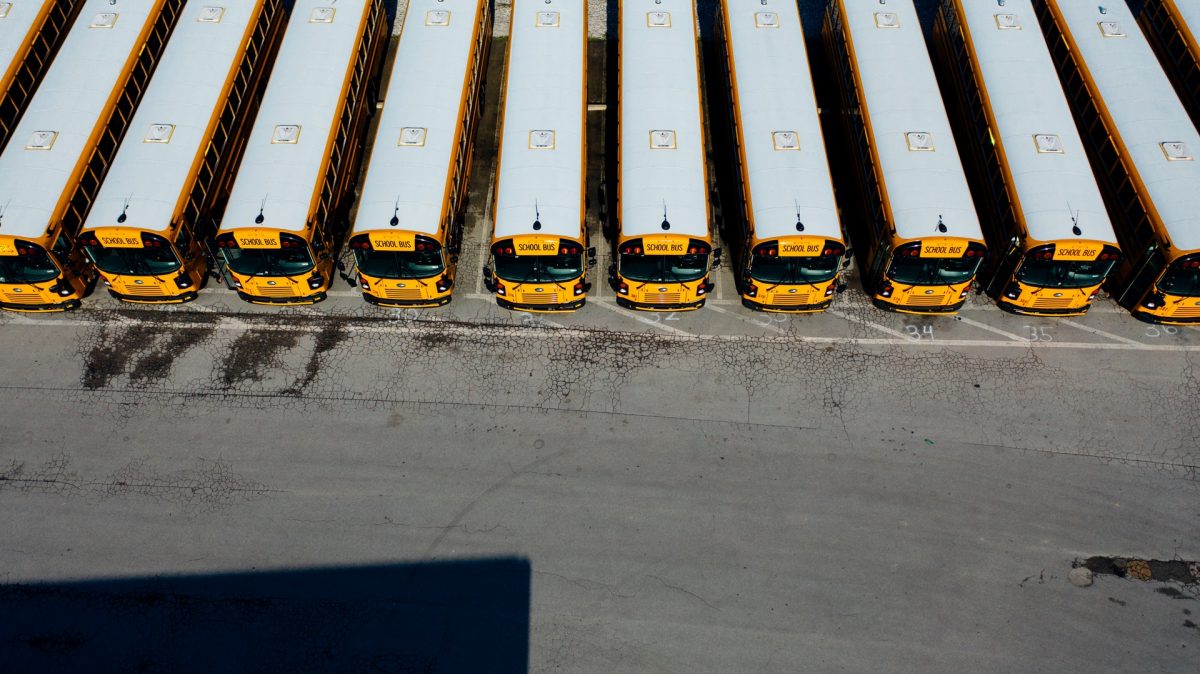 By Stephen Kenny
Localities can learn from each other to get out of the current bus driver staffing crisis, and also to stop the next such crisis before it gets to this point. But understanding the crisis and how we got here is an important first step.
As an example, bus riders in Pennsylvania's two largest cities are struggling to get where they need to go. SEPTA buses in Philadelphia often do not arrive, with the four highest ridership routes missing 19% or more of their trips during a stretch in mid-September 2021. One bus route missed nearly 70% of its runs. In the western part of the state, Pittsburgh Public Schools anticipated so many missed school bus trips that they had to delay the first day of school by two weeks.
Of course public transit buses and yellow school buses are managed by different agencies, but they share a workforce: bus drivers. And unfortunately, the problems faced in Pennsylvania are happening around the United States. More than half of school districts consider their driver shortage "severe" or "desperate", and many transit agencies have similar issues. After a year of hazardous pandemic working conditions, layoffs, stagnant wages, and uncompensated overtime, bus drivers are an increasingly scarce resource.
The United States is facing a shortage of bus drivers, with levels well below pre-pandemic levels, according to the Bureau of Labor Statistics. The U.S. transit bus driver workforce declined from 179,510 in 2019 to 162,850 in 2020. The number of people driving buses and associated jobs like chauffeuring and taxi driving fell from 700,030 in 2019 to 599,980 in 2020. While exact numbers from the BLS are not yet available for 2021, local trends show that pre-pandemic staffing has yet to be restored.
Why is this? Several factors are at play. For one, the median bus driver is paid $16.67 per hour, only 11 cents more than in 2018, and one out of ten drivers are paid $9.53 or less. Private delivery and logistics companies, which require the same commercial driving licenses, typically pay more. That leaves cities like Nashville competing with private sector jobs to retain their school bus driver workforce.
But pay is not the only reason bus drivers are hard to find. What was once a stable job now requires long hours in unsafe conditions. Drivers in places like Collier County, Florida, have had to work long hours since the beginning of the pandemic. Drivers have also found themselves in a dangerous work environment as many of them became sick and died during the pandemic. In New York City, 136 MTA operators lost their lives to COVID-19 in the early days of the pandemic.
Many students and passengers have found ways of coping with service cuts, either by driving or, in one case, kayaking. But poor and marginalized communities are more likely to be reliant on public transportation. For them, missing bus service is not an inconvenience, but the loss of a lifeline to their communities. And the school bus shortage has hit rural communities particularly hard.
What is there to do now? Some agencies have tried to go above and beyond to lure back the staff they lost. Hampton Roads Transit (HRT) in southeastern Virginia is one such example. According to a spokesperson from HRT, the agency was at one point facing a 30% staffing shortage and 48% drop in applications, so they decided to incentivize people to drive their buses. "To attract new operators HRT is currently offering $4,000 sign-on bonuses, Commercial Driver's License training, and referral bonuses. HRT recently negotiated a new collective bargaining agreement, increasing the starting pay by 20% in order to be competitive locally."
Perhaps an even more important question is how to avoid these problems during future crises. One obvious way is to increase operational spending alongside major capital investments, which most current funding streams make exceptionally difficult. But there are important capital investments to consider, like rest stops for drivers or dedicated lanes and priority signals to make it easier for drivers to stay on schedule.