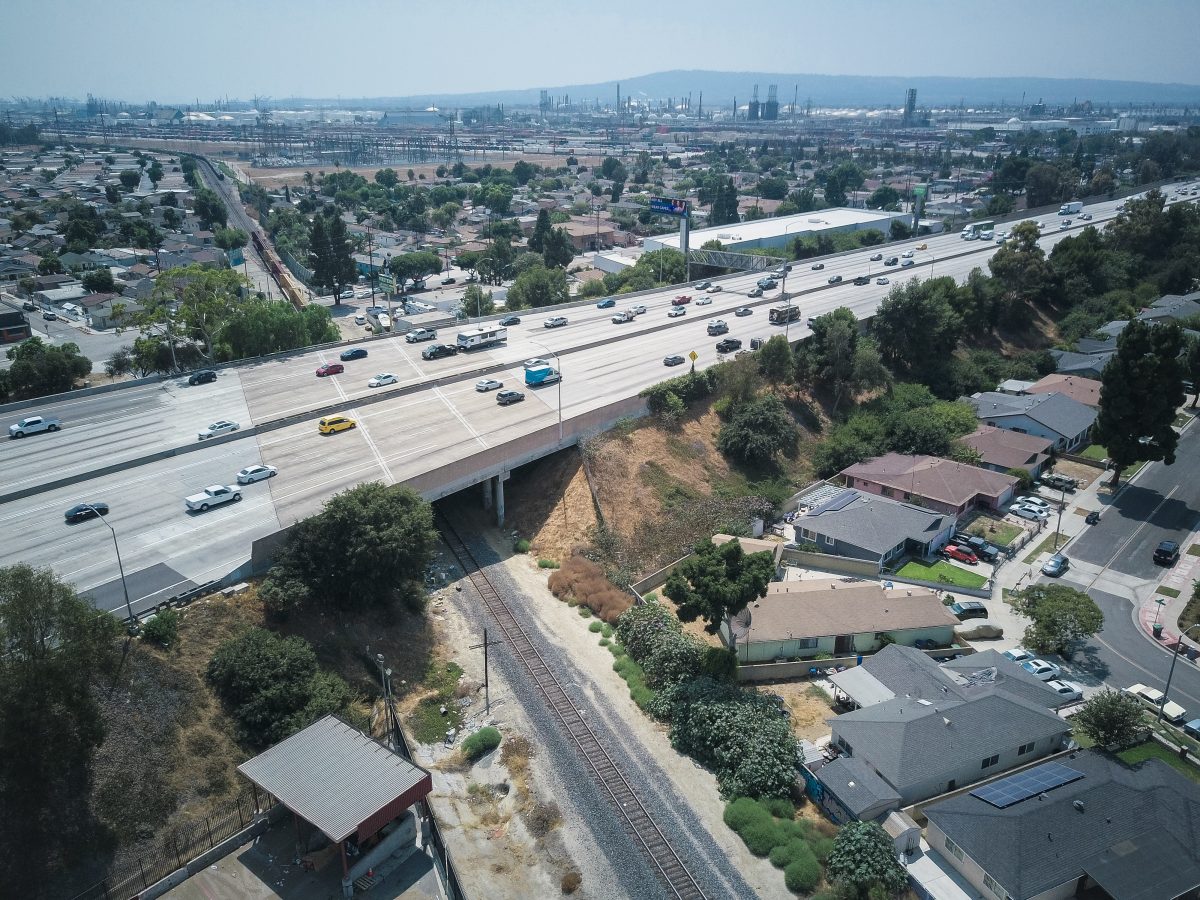 By Chris McCahill
The much-anticipated Infrastructure Investment and Jobs Act (IIJA) was finally signed by President Biden on Monday, and state DOTs are preparing for what will amount to around 50 percent more annual transportation spending over the next five years (30 percent more in formula funds). The act includes an additional $110 billion for roads and bridges, $11 billion for safety, $39 billion for public transit, and $66 billion for freight and passenger rail (a five-fold increase).
Many states have already outlined how they plan to spend the money. But an important next step will be leveraging the available funds to achieve the right balance among each state's sometimes conflicting goals—keeping infrastructure intact and roads flowing smoothly, while addressing mounting concerns about safety, equity, and the environment.
For many states, the additional funding presents a unique opportunity to tackle a backlog of maintenance and preservation issues. According to American Society of Civil Engineers, more roads are in poor or mediocre condition than in good condition. They put the costs of repairing aging infrastructure at around $435 billion for roads and $125 billion for bridges. In many areas, this work also requires enhancing and adapting infrastructure to withstand increased flooding and other weather-related impacts caused by climate change.
Safety is also at top of mind for many agencies, especially given recent reports that traffic deaths increased 18 percent in the first half of 2021. In his latest State of Transportation address, Washington's Secretary of Transportation, Roger Millar, pointed out the staggering costs of traffic deaths and serious injuries in the state, compared to the costs of congestion and state of good repair, and compared to his agency's annual budget.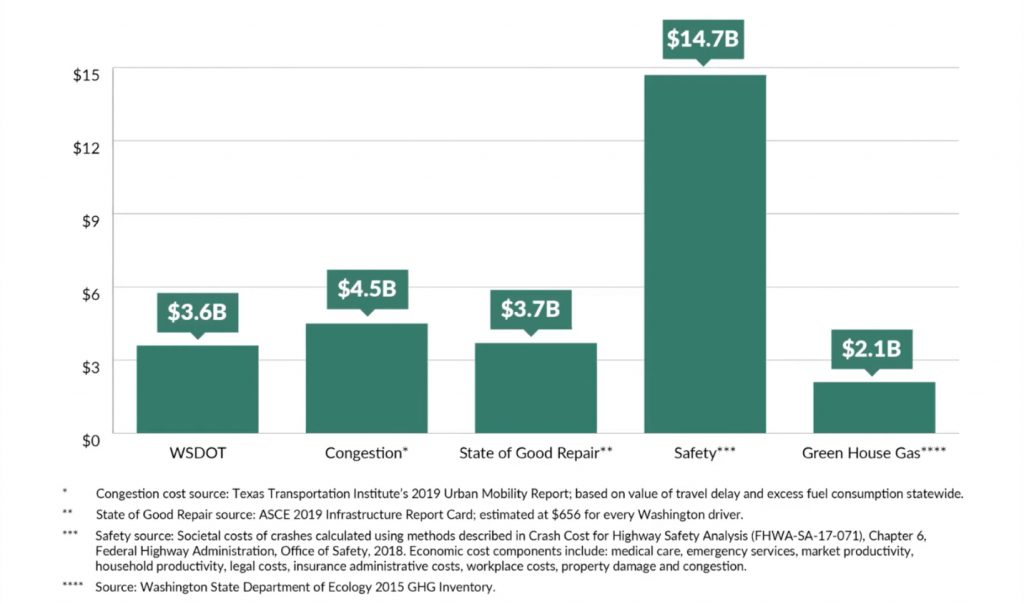 The five-year, $273.2 billion federal aid highway program includes $15.6. billion for the Highway Safety Improvement Program and $1.2 billion for improving rail crossings. There is also $5 billion for a new grant program called Safe Streets and Roads for All to help advance local Vision Zero initiatives, and $25 million for grants to improve pedestrian safety by installing bollards. Given the magnitude of the current safety crisis, however, these relatively small programs are only part of the solution. Millar notes: "We need to be working on safe systems. Approaches that recognize that safety is more important than moving cars faster. That roads need to be designed to encourage safe behavior." That approach requires leveraging almost every dollar spent on highway design and operations.
As several states have learned, balancing this wide range of community needs can require new ways of allocating funds. States likes Massachusetts, North Carolina, and Virginia developed comprehensive project prioritization criteria that reflect their overarching policy goals, and states like Illinois are also moving in that direction.
Making that move can be a heavy lift, but a provision in the IIJA aims to make the transition easier. The Project Prioritization Pilot Program allocates $50 million for states and MPOs to develop and implement data-driven planning and project selection. Although relatively small, the program could give many agencies just enough capacity (up to $2 million each) to establish goals, criteria, metrics, and methods to guide their long-range plans and transportation improvement programs. SSTI has studied similar programs at 21 agencies across the U.S. and identified three overarching strategies for a successful program: 1) establishing flexible funding programs; 2) evaluating key outcomes; and 3) maximizing benefits per dollar spent.
Another component of newer project prioritization efforts is the use of accessibility metrics in place of, or in addition to, more traditional performance measures like vehicle throughput and delay. The Transportation Access Pilot Program, also in the infrastructure bill, advises DOT to provide funds for states, MPOs, and other regional planning agencies to begin using those metrics. Agencies selected for the pilot program would develop or procure data for measuring access to jobs and services by driving, transit, walking and biking, and use them to assess the impacts of transportation investments. This type of analysis is already a key feature of Virginia's project prioritization program, and similar metrics are being implemented for planning by the Washington State DOT and the Wasatch Front Regional Council in Utah, among others.
SSTI works with state agencies to develop and implement new standards for project prioritization and accessibility analysis. Interested partners can reach out to learn more.
Photo credit: Kendel Media on Pexels, unmodified. License