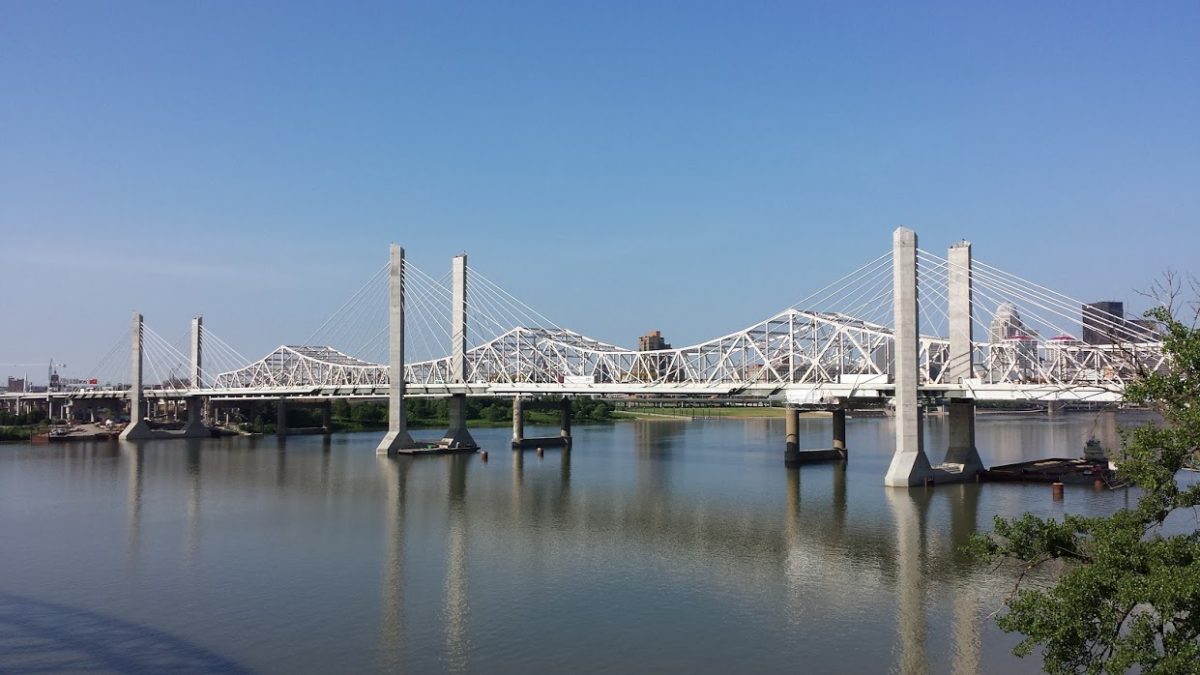 By Michael Brenneis
Transportation agencies historically have sought to cut congestion by adding capacity. Alternatively, modest pricing signals could be more cost effective and efficient at managing demand, saving public agencies much more in the long run.
Joe Cortright, writing at City Observatory, points to the example of the I-65 bridge spanning the Ohio River between Kentucky and Indiana. The bridge carried close to 140,000 vehicles per day prior to construction. The two states spent about $1 billion to increase the capacity of the crossing from six lanes to twelve, enough to handle up to 250,000 vehicles per day. To recoup some costs, a toll of less than $3 per trip was instituted, discounted for regular commuters. Once tolling began in 2017, daily trips dropped to about 60,000.
As seen with the closure of the Alaskan Way Viaduct in Seattle, travelers tend to adapt to major changes to the transportation system, often by using transit, traveling at less busy times, combining trips, carpooling, or telecommuting. The Virginia DOT relied on dynamic tolling to manage traffic on I-66 in northern Virginia, which led to an immediate shift to transit and ridesharing among commuters.
Priced parking can have a similar effect on demand. SSTI has reported previously on a study estimating that the likelihood of driving to work drops several percentage points with a modest 10 percent increase in the price of parking. Employees with subsidized parking also tend to drive more. Other effects of parking pricing can include reduced demand for parking, increased turnover, reduced long-term parking, and reduced costs to residents when parking is unbundled from rent.
This all points to the potential value of modest pricing, when the only solution often appears to be spending tremendous amounts of money on more car capacity—especially because small drops in traffic can vastly improve traffic flow.
Photo credit: Censusdata on English Wikipedia, unmodified. License.