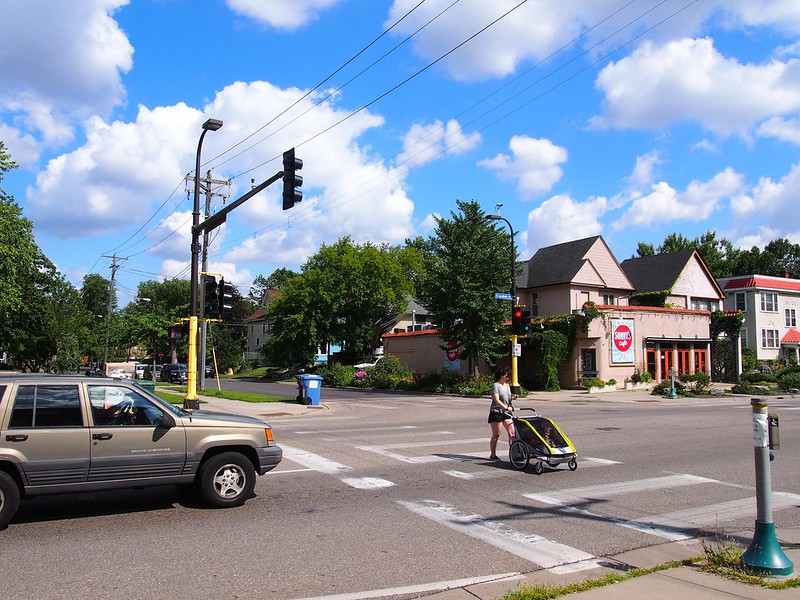 By Aaron Westling
There is no doubt that Americans love big vehicles. In 2010 just under 53 percent of estimated new vehicle sales were made up of trucks and SUVs. That number has jumped to 78.5 percent in 2021 according to JD Power. Unfortunately, the rate of pedestrian fatalities has also risen during that time frame. Pedestrian deaths have increased by 46 percent in the last decade, according to the Governors Highway Safety Association, with over 6,500 pedestrians killed in 2020 alone. A new study provides one explanation for why these two trends may be connected.
According to the Insurance Institute for Highway Safety, "Larger passenger vehicles such as pickups and SUVs were more likely to be involved in crashes where vehicles were turning at or near intersections, and in crashes where pedestrians were standing, walking, or running on or near the edge of a travel lane at non-intersection locations."
Specifically, compared with cars, the chances of hitting a pedestrian during a left-hand turn were increased 270 percent and 94 percent, for drivers in pickup trucks and SUVS, respectively. Results for right-hand turns were similar, with the chance of drivers in trucks and SUVs hitting a pedestrian increasing 89 percent and 63 percent, respectively, compared with cars.
Not only are people driving pickup trucks and SUVs more likely to hit a pedestrian while turning, the likelihood of that crash resulting in severe injury or death of the pedestrian skyrockets compared with cars. Pedestrians are 50% more likely to die if hit by a pickup truck or SUV compared with a car, mostly due to the raised grille of the vehicle, which leads to more injuries to the head, neck, and torso.
So, why is this happening? Similar to why larger vehicles cause more severe pedestrian injuries, it is the design of modern pickups and SUVs that are leading to increased crashes. Specifically, the vehicles' A-pillars, the piece in the front of the vehicle that connects the vehicle's roof to the body, are much larger in order to support the additional weight, resulting in a larger blind spot for the driver when making turns. Just as dangerous is the front blind spot created by these elevated trucks and SUVS. Consumer Reports measured front visibility for an array of vehicles and found that, "…some trucks had front blind spots 11 feet longer than those in some sedans and 7 feet longer than in many popular SUVs."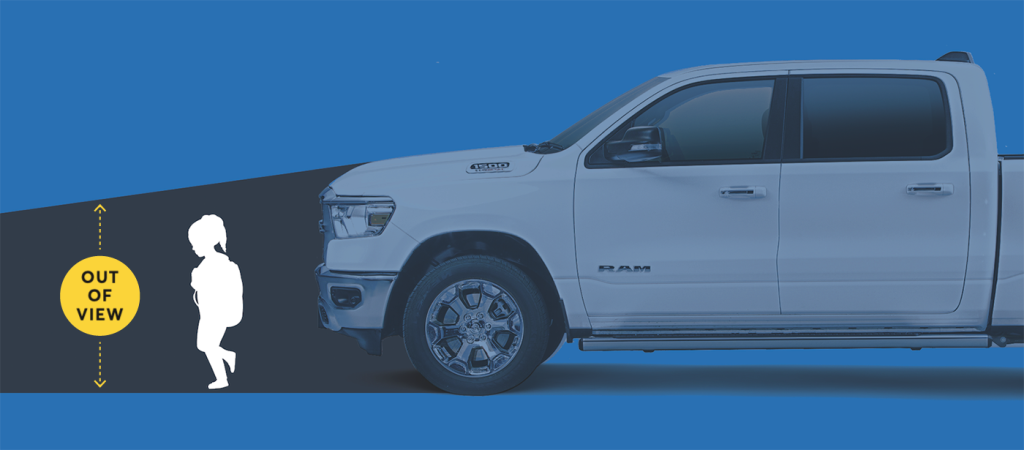 Figure 1. Vehicle front blind spot. Source: Consumer Reports.
The size of vehicles on American roads is only one reason why pedestrian deaths continue to rise year after year. However, while state DOTs may not be able to control the popularity or design of certain vehicles, they are still in a position to save lives. Many DOTs have leaned into educational programs and promoting high-visibility clothing to ostensibly protect pedestrians, but infrastructure design will also play a critical role. State-owned arterials are an obvious place to start. These roads are often the most dangerous for pedestrians as they tend to move traffic through dense, urban areas as quickly as possible, with multiple wide lanes and limited, if any, pedestrian infrastructure. Redesigning these roads to promote lower speeds and improved pedestrian safety could have a substantial impact.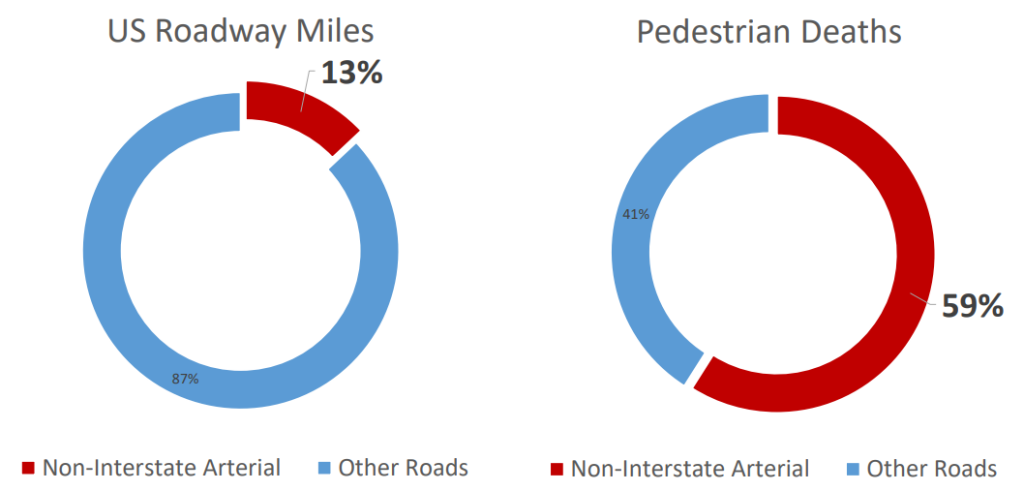 Figure 2. Arterials are disproportionately dangerous for pedestrians. Source: The Pedestrian and Bicycle Information Center.
Pickup trucks and SUVs aren't going anywhere any time soon in America so it is vital to focus on how our infrastructure priorities can ensure safety for everyone, no matter if they are behind the wheel or trying to cross the street.
Photo credit: Minneapolis Public Works on Flickr, unmodified. License.