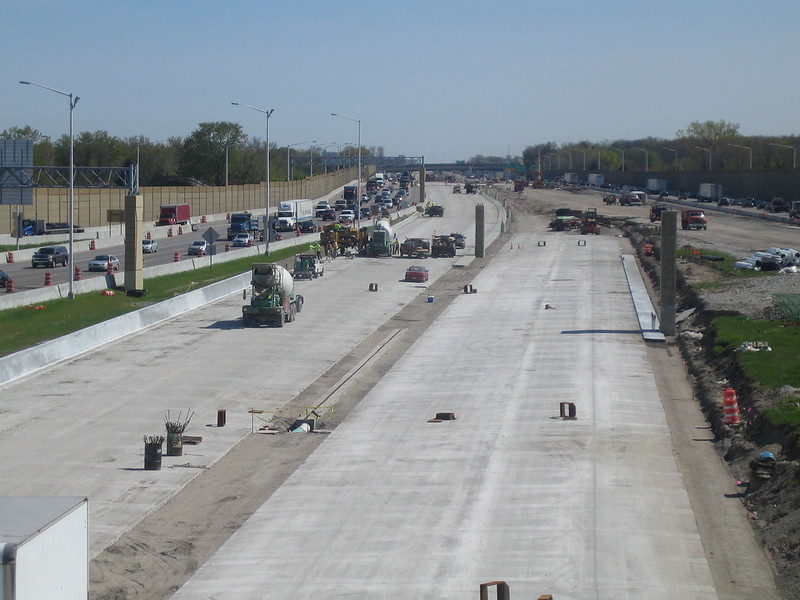 By Michael Brenneis
A small but growing number of state DOTs are putting planned highway expansion projects on hold as they work to stretch their available funds and assess how to meet ambitious environmental goals. Certain environmental organizations, cities, and equity-focused advocates interested in rebuilding communities damaged by urban freeways are among those pressuring DOTs to change their long-standing practices.
Let's look at some examples:
Colorado DOT is abandoning plans to widen I-25 through Denver citing a lack of funds for the project. Advocates hope CDOT will focus instead on increasing transit, bicycling, and walking investment in accordance with new operating rules that require agency-funded projects to reduce vehicle miles traveled, or mitigate climate impacts.
Ohio DOT scrapped plans to convert Highway 23—connecting Waldo, OH, to I-270 north of Columbus—from a busy state highway with multiple signalized intersections to a limited access freeway, citing the cost and public concerns regarding environmental damage and loss of farmland. The agency will instead focus on much smaller projects, such as turn lanes and intersection modifications, to alleviate congestion along the corridor.
In May Caltrans and the Metro Board abandoned the idea of widening I-710 out of concern that the project "would not meet desired outcomes for air quality, equity, mobility and sustainability." As Streetsblog reported, this represents an "unprecedented" move in the face of roughly $60 million invested in the process of widening an 18-mile stretch of the important freight corridor through populated areas of Los Angeles County, south of Los Angeles.
California legislators are also attempting to limit freeway expansion in or near communities that are defined as low-income and burdened by housing costs, or unduly exposed to particulates, according to the California Healthy Places Index.
Still, there is strong support coming from labor organizations for continued highway expansion in California, as reported in the Los Angeles Times. These groups would like to see other job opportunities laid out before work on freeway expansion slows. Proponents of highway expansion also express concerns that halting these projects could hurt the state's economic growth and its ability to move freight.
CalSTA Secretary Toks Omishakin, however, sees the influx of money from the IIJA and increased gas taxes as an opportunity to make wise transportation investments that support the state's goal of reducing emissions to 40% below 1990 levels by 2031, reports the LA Times. The additional hope is that green jobs grow as more conventional highway projects slow.
Managed lanes and road pricing are other solutions being explored by state DOTs such as Virginia and Washington to fulfill their missions without expanding highways.
Photo credit: Jeramey Jannene on flickr, unmodified. License.