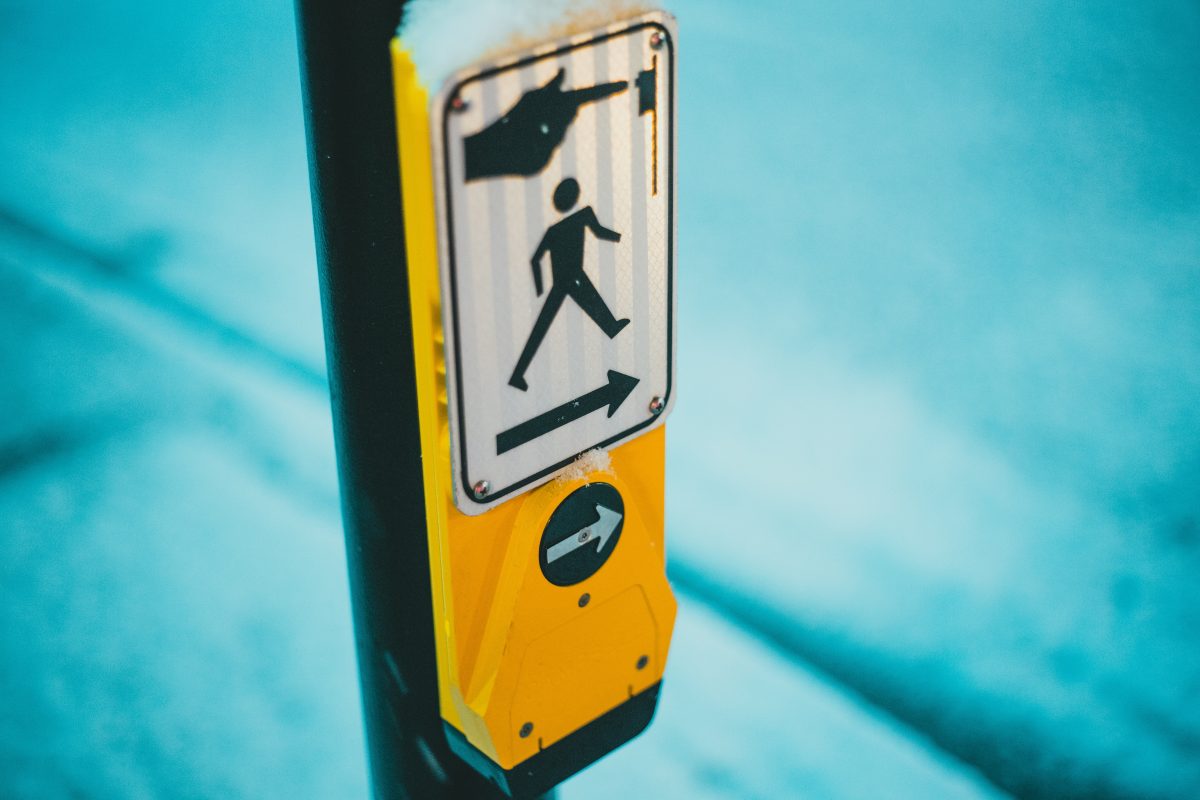 By Chris McCahill 
The total number of traffic deaths on U.S. roads might have finally leveled off following a concerning pandemic-related surge, according to early estimates. For people walking, however, the alarming rise in deaths for over a decade is not showing signs of slowing.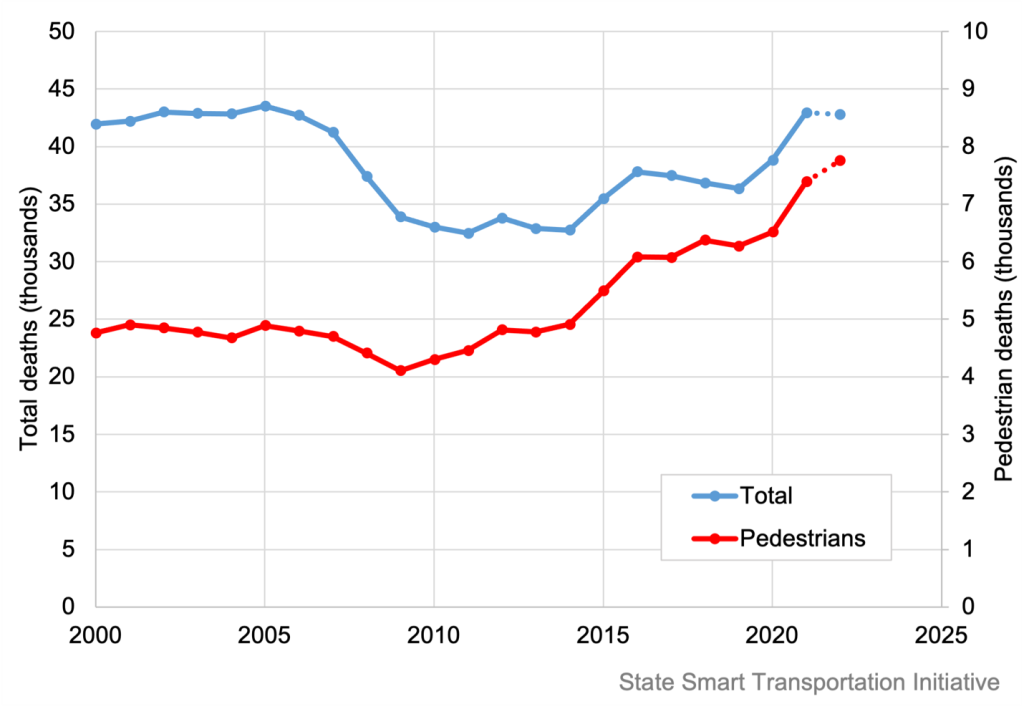 The latest preliminary estimates come from two different sources. NHTSA reported overall roadway trends in April, suggesting total fatalities dropped by around 0.3% to 42,795. Despite the improvement, that is still the highest number since 2005. Earlier this year, the Governors Highway Safety Association also released estimates of pedestrian deaths for the first half of 2022, showing a 5% increase from the previous year. If that trend continued through December, we could expect to see more than 7,700 people killed while walking. That would be about 18% of all traffic-related deaths and represents more than a 60% increase in just ten years.
Our team and others have written about the likely causes of the current pedestrian safety crisis and steps that could be taken to curb it. For instance, there are clear patterns seen where most pedestrian deaths occur: on larger, high-speed roads through busy activity centers (often state routes). Insights from big data show that those unsafe regions saw a large increase in deaths during the pandemic, when people walked more for recreation. Safer regions also saw more walking, but without a spike in deaths.
Research also points to larger vehicles as a key factor—a trend that may continue, as automakers lean into larger and more luxurious options. GM announced just last week it will discontinue one of the smaller, American-made electric vehicles available (the Chevy Bolt) to focus on trucks.
The solution lies in a Safe System approach, which has cut traffic deaths by upwards of 50% in other countries. Smart Growth America notes in its recent report, Dangerous by Design, that designing roads to prioritize safety over traffic throughput could go a long way toward making walking safer for everyone. Doing so would also address stark disparities, since low-income communities and people of color are more likely to be victims of traffic violence. But a Safe System approach means addressing all the contributing factors, including vehicle design, traffic enforcement, and cultural norms around driving.
Photo Credit: Erik Mclean via Pexels, unmodified. License.