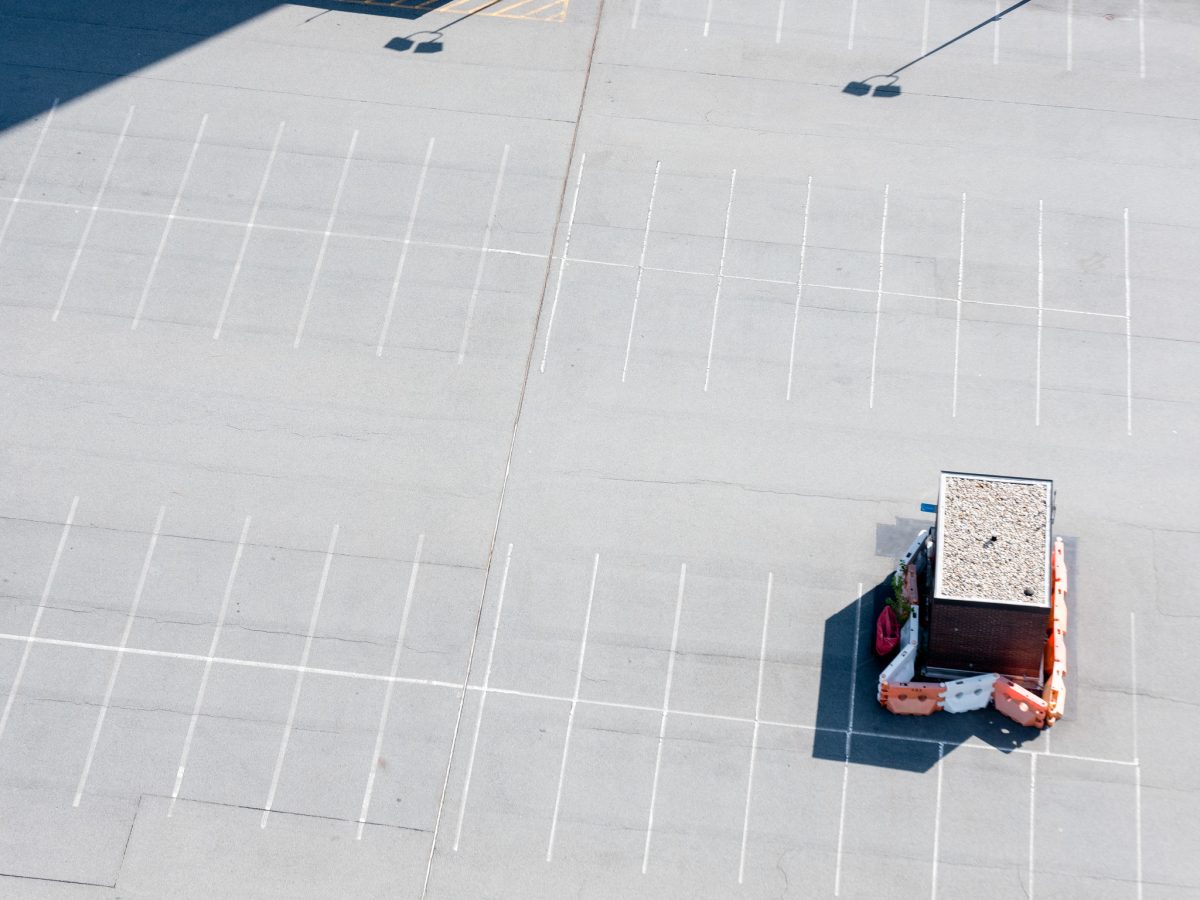 By Aaron Westling 
Research from the Federal Highway Administration (FHWA) finds that strategies such as providing parking cash-outs, offering commuter benefits, and eliminating subsidized parking could drastically reduce commute VMT in cities. The study also concluded that the implementation of these strategies and the resulting decline in VMT could reduce congestion, emissions, and serious traffic crashes. 
FHWA analyzed the potential impacts hypothetical parking cash-out programs and commuter benefits ordinances could have on travel behavior in nine major cities. The report defines a parking cash-out as a benefit where, "employers that provide free or subsidized parking at work also offer employees the option to take an equivalent cash payment, tax-free transit benefit, or tax-free vanpool benefit instead of the parking subsidy." FHWA analyzed five such scenarios: 
Scenario 1:

Monthly parking cash-out for employees

 

Scenario 2:

Monthly commuter benefit (employer-paid transit/vanpool benefit)

 

Scenario 3:

Monthly parking cash-out and pre-tax transit benefit for employees without subsidized parking

 

Scenario 4:

Daily parking cash-out and pre-tax transit benefit for employees without subsidized parking

 

Scenario 5:

Requirement to eliminate subsidized parking benefit + provide universal $5 per day employer-paid non-SOV commute benefit

 
The results of each scenario differed by city due to factors such as the cost of parking and availability of transit. Overall, the study found that providing parking cash-outs and commuter benefits and eliminating subsidized parking could reduce VMT. As seen below, daily cash-out programs and the elimination of subsidized parking are two of the most impactful strategies, while providing transit/vanpool benefits is less effective compared to cash.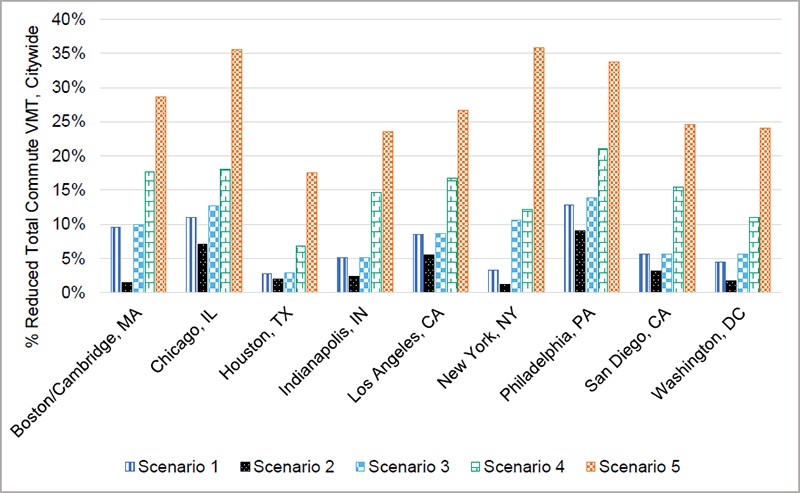 In addition to community-wide benefits such as reduced transportation emissions and fewer serious crashes, businesses themselves can benefit from incentivizing employees to shift from driving alone to transit and active transportation. Commuter benefits can help attract talent, improve employee health and, importantly, save businesses money because parking is incredibly expensive to build. On average, structured parking spots in urban areas cost about $10,000 to build, with underground spots costing between $25,000 and $50,000.
Cash-outs have been proven to be an effective component of a strong Transportation Demand Management initiative, such as the type of program instituted by the Seattle Children's Hospital. The hospital eliminated monthly parking, removed access to free parking, subsidized transit passes, and provided a $4.50 per day bonus for employees who did not drive to work alone. These changes allowed the hospital to reduce their drive alone rate from 73% to 37.4%.
As businesses and cities around the country continue to rethink how much parking they need, research linking the availability and cost of parking with VMT will be more relevant than ever. Below are additional SSTI resources covering this topic: 
New study finds households with constrained parking drive fewer miles

"After controlling for factors like place type and household size, [the study] found that vehicle ownership rates are 14 percent higher for households with more than one available parking space per unit, compared to those with constrained parking."

Parking increases citywide car use, SSTI researcher finds

"Overall, we found that every 10 parking spaces per 100 residents and employees in a city are linked to 7.7 percent of commuters driving. So the difference between having 20 and 50 spaces per 100 people is that 60 versus 83 percent of commuters drive, respectively."

One of the central TDM strategies in SSTI's Modernizing Mitigation report is to unbundle parking costs from property costs.

"One study of nine U.S. cities over a period of 50 years found that gradual increases in parking supply led to significant increases in driving over time. Most notably, as parking became more prominent in these nine cities, people began driving for short, local trips once served by walking, biking, and local transit."
Photo Credit: Daniel Foster via Flickr, unmodified. License.